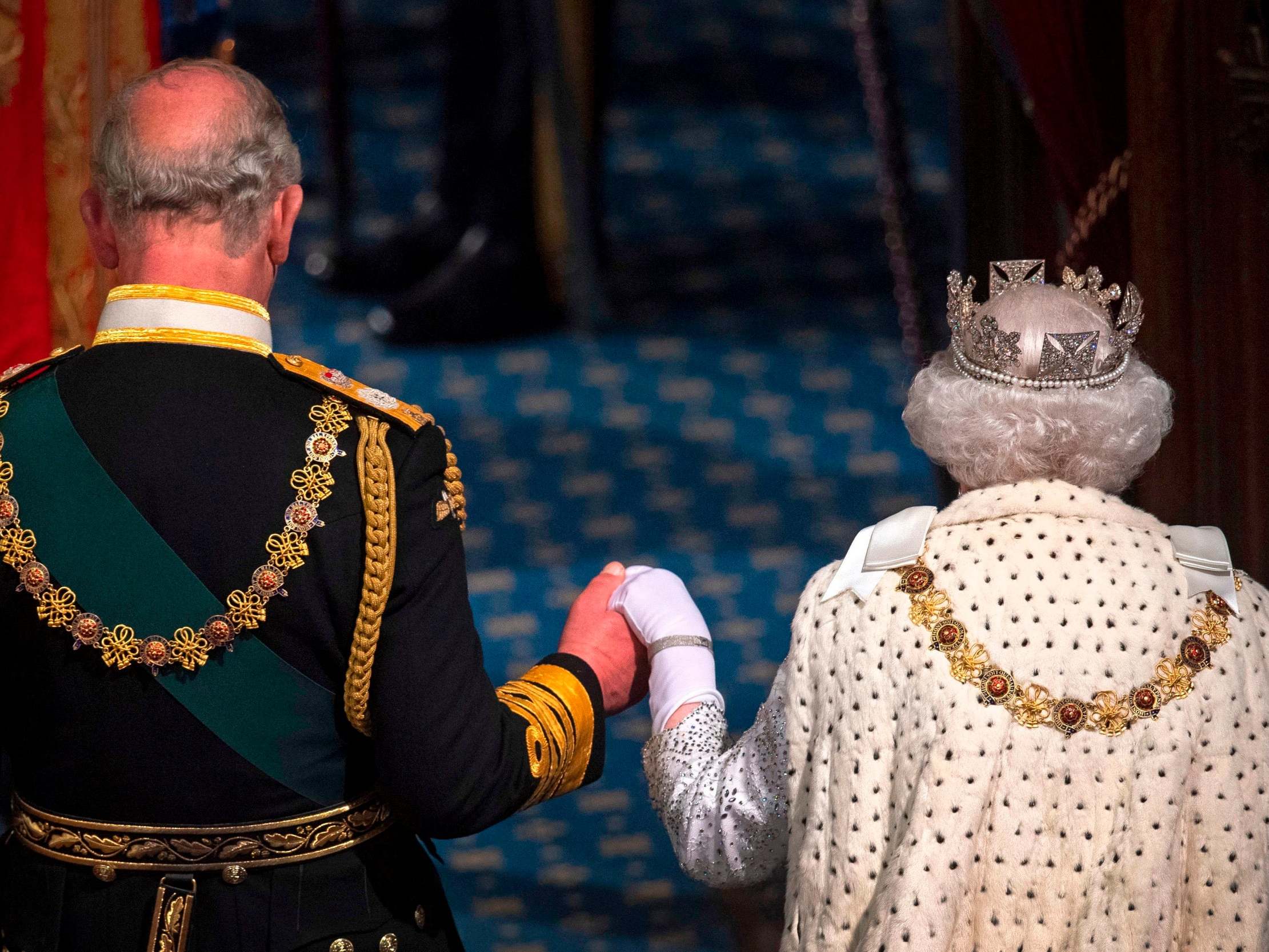 Big funding boosts for the NHS and new laws to send terrorists to prison for longer will be at the heart of the Queen's Speech, as Boris Johnson seeks to convince voters he is turning the corner on Brexit.
The State Opening of Parliament – extraordinarily, the second in just two months – will also strengthen police stop-and-search powers and give mental health patients greater control over their treatment.
It will point to the UK's future outside the EU with bills to create a new immigration system, with the ending of free movement, and to meet the prime minister's pledge to protect workers' rights.
That promise has already been thrown into doubt by the revelation that the government will allow lower courts to overturn protections enshrined in EU law.
The key legislation will be the withdrawal agreement bill, to deliver Brexit by 31 January, which MPs will vote on for the first time on Friday.
However, Mr Johnson will seek to ram home his message that the NHS is his domestic priority by enshrining in law his promised annual funding rise of £20.5bn by 2024.
He will vow that the NHS funding bill will be the first piece of domestic legislation – with hospital car parking charges to be abolished for disabled people, parents of sick children staying overnight and staff working night shifts.
Other health measures will see qualified doctors, nurses and health professionals with a job offer given fast-track visas to come to the UK and a new independent body to investigate blunders.
The government will also pledge to make it easier for hospitals to manufacture and trial innovative medicines, a government source said.
Speaking to NHS nurses at a Downing Street reception on Wednesday, Mr Johnson said: "The NHS is the single greatest institution in this country and it's absolutely vital that we as political leaders, all kinds and all levels, understand what is going on in the NHS.
"You are doing an incredible job. But the pressures and demands are enormous and we have to help you cope with that.
"We are now putting the biggest investment in the NHS in living memory. We have to keep that investment going. We have to keep supporting you."
The terror legislation is expected to fulfil Mr Johnson's vow to end to early prison release for terrorists – and introduce minimum sentences of 14 years – in response to the London Bridge attack.
Plans to beef up existing proposals for longer sentences were rushed out amid criticism of prison and probation failings after Usman Khan – released on licence less than a year ago – stabbed to death two people.
The Queen's Speech will – optimistically – include legislation to implement the future trading and security relationship No 10 intends to secure with the EU by the end of 2020. 
Trade experts and the EU have warned that timetable is unrealistic, threatening the UK with an effective no-deal Brexit in only one year's time.